Syntho winner of the Philips Innovation Award 2020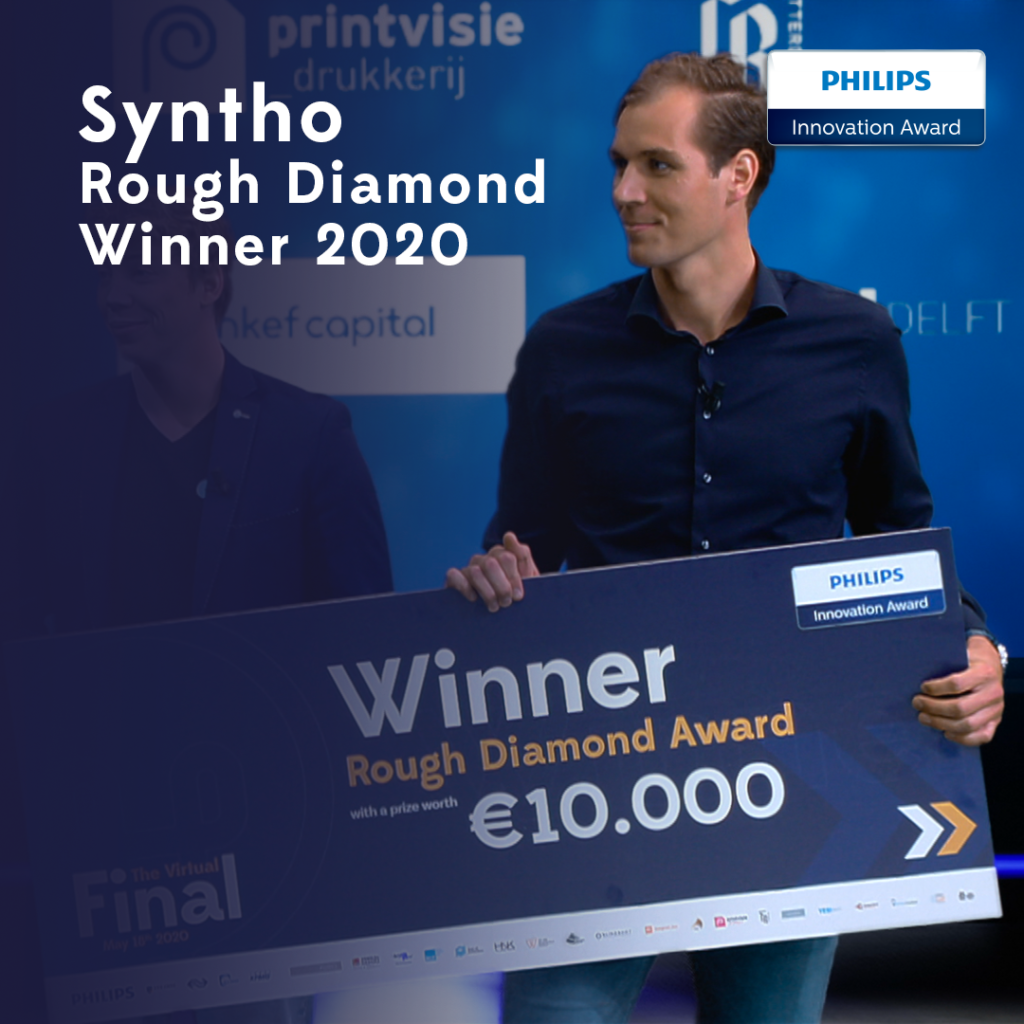 We are proud to announce that Syntho won the Philips Innovation Award 2020!
To be a winner of the Rough Diamond Award (League for recently founded startups) at such a great event is an honor and privilege, and we will take this as a step forward in our mission to solve the #data #privacy dilemma and boost #innovation.
We wish to thank the jury and coaches, and another big cheers to PHIA for getting us this (virtual) podium and planning such an epic event!
Did you miss the live show? No worries! You can watch our winning pitch during the Philips Innovation Award 2020 below. 
We enable organizations to boost data-driven innovation in a privacy-preserving manner through our AI software for generating – as good as real – synthetic data. The idea is that you use synthetic data as if it is real data, but without privacy restrictions.
Synthethic data. As good as real?
Our Syntho Engine is trained on the original data and generates a completely new and anonymous synthetic dataset. What makes us unique – we apply AI to capture the value of the original data. The bottom line is – synthetic data by Syntho can be used as if it is real data, but without the privacy risk. This is the preferred solution when compromises on both data quality and privacy protection are not desired.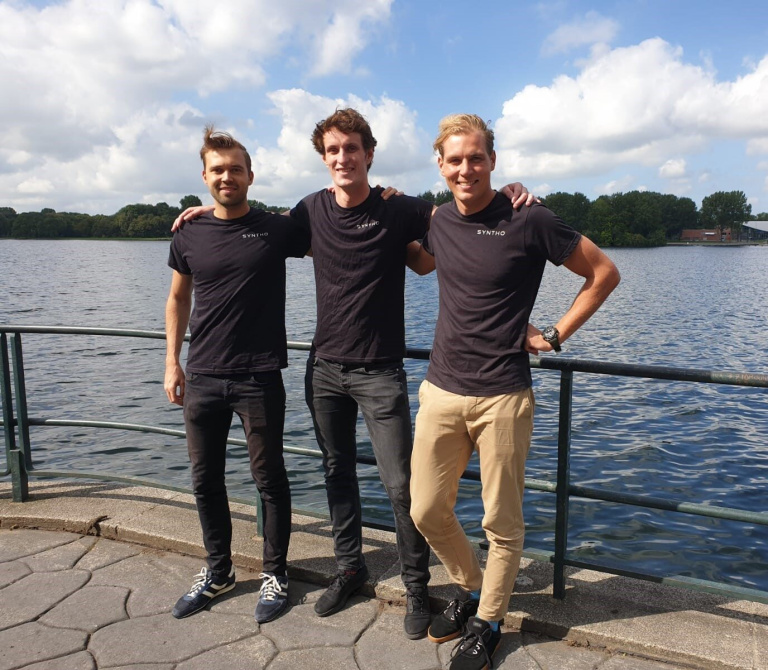 As three friends that know each other from the university of Groningen, we've all chased each other up until living in the same building in Amsterdam. All being active with data-driven innovation, privacy was something that caused challenges for each one of us.
Therefore, we founded Syntho in the beginning of 2020. It was founded with the goal of solving the global privacy dilemma and enable the open data economy, where data can be used and shared freely and privacy guaranteed. 
Our mission really is to enable an open data economy, where we can freely use and share data, but where we also preserve the privacy of people. So, what if we do not have to choose between privacy and data innovation? We offer – a solution to this dilemma. We make sure that your innovation manager and compliance officer will become best friends.
Where do you stand with your synthetic data proposition?
A couple of months after we founded Syntho, we already accomplished some important milestones. Our Syntho Engine works, we have 3 successful pilots and we started in an incubator program. All realized in a few months with no need for external resources. Now, on top of this, we also won the Philips Innovation Award 2020!
How does being the winner of Philips Innovation Award 2020 feel?
Amazing – It feels like the rocket just got launched! To be winner at such a great event is an honor and privilege, and we are taking this as a step forward in our mission to solve the data privacy dilemma and boost data-driven innovation.
What are your future plans after this with synthetic data?
Our ambition is to launch a Software as a Service solution, so that anyone can benefit from the added value of synthetic data anywhere, anytime. To realize this, we explore collaborating with an investor and we believe winning this award will further broaden our network.
How will winning this award be beneficial for the startup and synthetic data?
The whole journey of being participant in the Philips Innovation Award already brought us valuable coaching and feedback that has helped us strengthen our business model and proposition. Winning the award will definitely accelerate bringing our proposition to the market, so that our synthetic data solution will help many organizations to solve their data privacy dilemmas.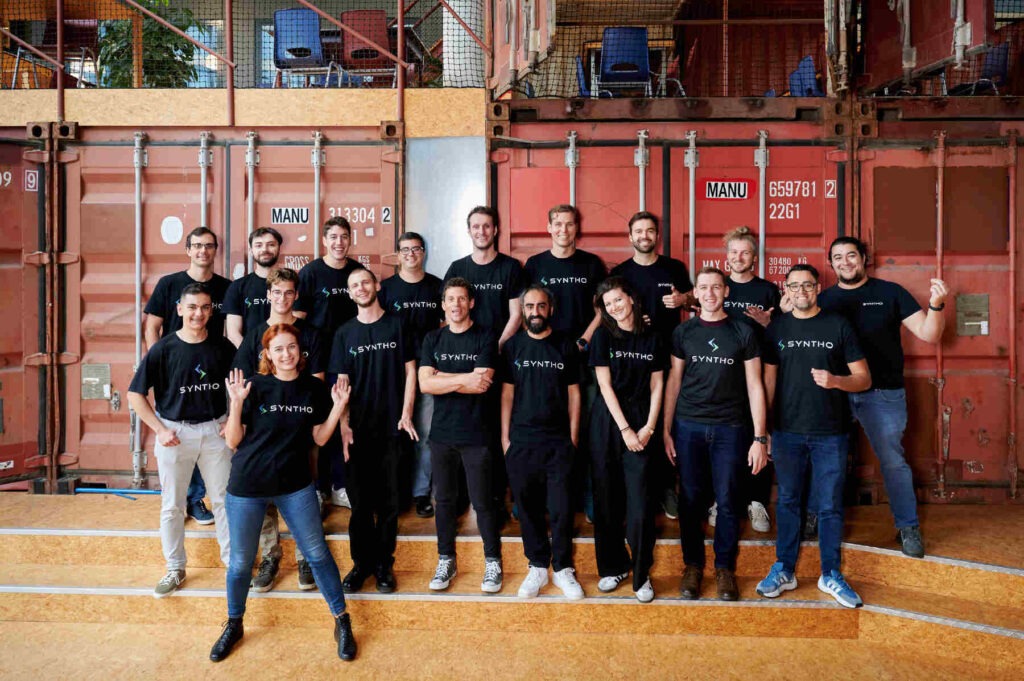 Data is synthetic, but our team is real!
Contact Syntho and one of our experts will get in touch with you at the speed of light to explore the value of synthetic data!