Synthetic Data in Healthcare
Why do healthcare organizations need synthetic data?
The complexity and constantly changing regulatory requirements have a big impact on using (sensitive) data for the organizations in the healthcare industry.
Hospitals, Pharma and Health-Tech organizations enduringly work with sensitive data (patient data, clinical trial data, healthcare data etc.) that must be carefully protected. Keeping this in mind, during the last years, many healthcare organizations have experienced data breaches, which are the costliest within this industry.
To avoid this, the synthetic data solutions have the potential to transform many aspects of patient care like diagnosis and treatment recommendations, as well as administrative activities, making the exchange of medical information internally and potentially even externally between different parties more secure.
More compliance costs for companies that lack privacy protection
 is the projected value of the AI in healthcare market by 2027 
of healthcare organizations have experienced a data breach
Data-sharing in Healthcare
The problem: Highly sensitive data is typically collected by those hospitals, pharmaceuticals and health tech organizations and cannot simply be used and shared with stakeholders. Consequently, those organizations cannot realize data driven innovation and they miss data opportunities
Our solution: share the data in synthetic form to unlock this data. Benefits for those organizations: Less risk, More data and faster data access. After our visit, those organizations can test, develop and innovate based on synthetic data.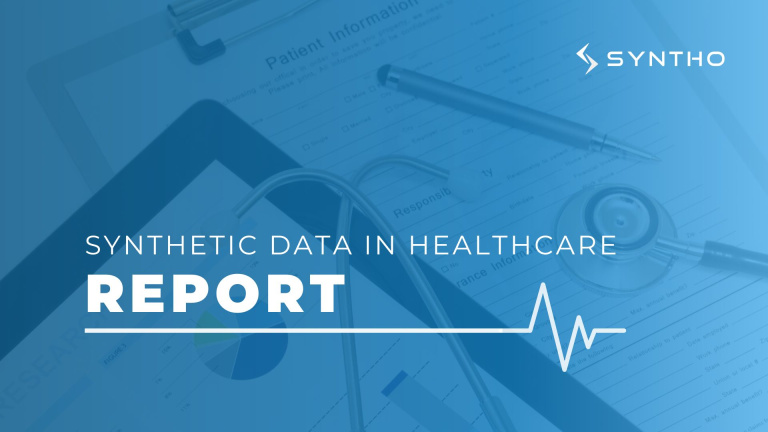 Save your synthetic data in healthcare report!