The solution for AI generated synthetic data
Explore the Syntho Engine and our value-adding synthetic data features.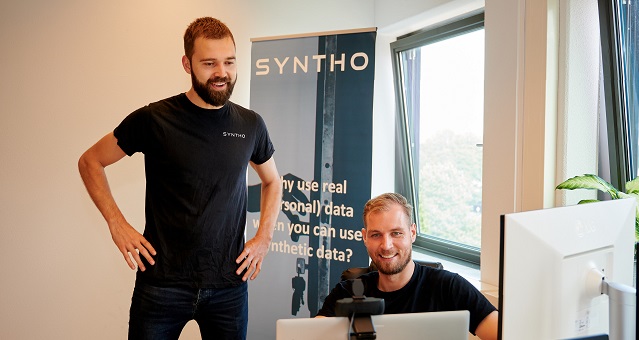 The Syntho Engine: how does it work?
Step 2
Easy connect
Syntho enables you to easily connect with your databases, applications, data pipelines or file systems. Easily read and share the generated synthetic data from/to your desired location, i.e. on-premise or (private) cloud.
Connection features that we support:
Plug-and-play with Docker
20+ database connectors
20+ filesystem connectors
The Syntho Engine: how does it work?
Generate synthetic data twins
Step 1
Start a new synthetic data job
The Syntho Engine automatically discovers data types, personally identifiable information (PII) and recommended table associations. You can easily configure the synthetic data generation settings to maximize the value of your synthetic data.
Preparation features:
Automatic inference of data types
Automatic PII discovery
Automatic table association inference
The Syntho Engine: what data is supported?
Save your product manual!