PRESS RELEASE
Amsterdam, 4th April 2023
Syntho and Dashmote Announce Partnership to Empower SMEs with AI-Based Synthetic Data Insights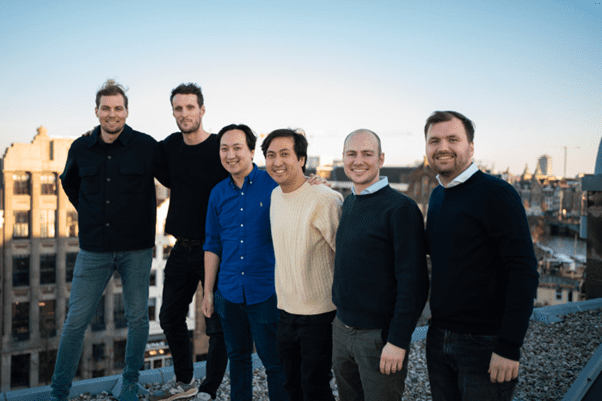 In the fast-paced business world, data is king. Companies are constantly striving to gain an edge over their competitors by collecting, analyzing, and interpreting data to inform their decision-making processes. However, accessing high-quality data can be a challenge, especially for small and medium-sized enterprises (SMEs) that lack the resources to collect and analyze vast amounts of data.
That's where Syntho and Dashmote come in. These two Amsterdam-based companies have partnered to develop a user-friendly software platform that will provide SMEs with access to valuable insights and recommendations based on AI and machine learning analysis of synthetic data.
By collaborating together, we are focused on enhancing the competitive position of businesses in the Netherlands by making data widely accessible and encouraging the use of AI/ML techniques. The end result will be a SaaS platform where interested parties can access synthesized datasets and analyze them, either in-house or on the platform itself, using ML models to gain new market insights.
The partnership between Syntho and Dashmote is a significant step forward for SMEs who are looking to gain a competitive edge through data-driven insights. Simon Brouwer, CTO at Syntho, says, "Our collaboration empowers SME's to make data-driven decisions and stay competitive, without compromising on data privacy and security." By providing access to high-quality data and AI algorithms, the platform will enable SMEs to make informed decisions and drive growth. 
"Some partnerships just make sense; this one is coming from our shared history of knowing each other for 10 years and our overlapping passion and expertise in data, AI & ML. Looking forward to seeing this collaboration add value to our customers and each other", notes Dennis Tan, the CEO of Dashmote.
— 
About Syntho: Syntho enables organisations to boost innovation in a privacy-preserving way by providing AI software for synthetic data. The synthetic data software platform uses advanced AI models to generate entirely new synthetic data that preserves the characteristics, relationships, and statistical patterns of the original data. Syntho's software provides organisations with a strong and widely applicable platform to realise data innovations with more data, faster data access and zero data privacy risks. Syntho is the winner of the 2020 Philips Innovation Award and is shortlisted by NVIDIA as Generative AI startup to watch. https://syntho.ai/
About Dashmote: Dashmote is a leading software company that helps businesses unlock growth opportunities by extracting powerful insights from unstructured public data. Their clients include major companies such as Heineken, Coca-Cola, Unilever, and Nestle, who use Dashmote's data and AI algorithms to optimize their sales and marketing efforts and drive higher revenue. https://dashmote.com/
Supported by the RVO & NLAIC
This partnership is made possible through financial support from the Netherlands Enterprise Agency (RVO) and The Netherlands AI Coalition (NL AIC).


For more information about the partnership between Syntho and Dashmote, please contact Simon Brouwer (simon@syntho.ai).