Why do organizations use synthetic data?
Gain digital trust
Synthetically generated data consists of completely new and artificial datapoints with no one-to-one relations to the original data. Hence, none of the synthetic datapoints can be traced back or reverse engineered to original data. As a result, synthetic data is exempt from privacy regulations, such as the GDPR and serves as solution to solve and overcome data-privacy challenges.
Boost data and insights
Endless valuable data opportunities are wasted due to "locked" data. As AI generated synthetic data is statistically identical in comparison to the original data, it can replace the use of original data in a privacy preservative manner. This allows organizations to bypass internal processes, risk assessments, data access requests and similar time consuming overhead. This leverages organizations to unlock new and more data and access data faster to realize more innovation opportunities.
Drive industry collaborations
Next to accelerating internal data sharing and data access, synthetic data also opens up opportunities for external data sharing and data access between organizations. This is the essential data foundation conditional for cross-organizational collaborations and allows organizations to unlock the potential value of data-driven innovation together.
Realize speed and agility
Next to bypassing internal processes and time consuming trajectories, the AI engine will do all the hard work for you with a fully autonomous and integrated approach. As synthetic data is generated with the ease, speed and power of AI, is allows for an "one-click end-to-end refresh" approach to generate an entire database within an hour.

More compliance costs for companies that lack privacy protection
More profits for companies that earn and maintain digital trust with customers
Increase in industry collaborations expected with use of privacy tools
Of population will have data privacy regulations in 2023, up from 10% today
Of training data for AI will be synthetically generated by 2024
Of customers trust their insurer to use their personal data
Of data for AI will be unlocked by privacy enhancing techniques
Of organizations have storage of personal data as biggest privacy risk
Of companies cite privacy as no. 1 barrier for AI implementation
Of privacy compliance tooling will rely on AI in 2023, up from 5% today
Predicts 2021: Data and Analytics Strategies to Govern, Scale and Transform Digital Business: Gartner 2020
Preserving Privacy While Using Personal Data for AI Training: Gartner 2020
The State of Privacy and Personal Data Protection 2020-2022: Gartner 2020
100 Data and Analytics Predictions Through 2024: Gartner 2020
Cool Vendors in AI Core Technologies: Gartner 2020
Hype Cycle for Privacy 2020: Gartner 2020
5 Areas Where AI Will Turbocharge Privacy Readiness: Gartner 2019
Top 10 Strategic Technology Trends for 2019: Gartner, 2019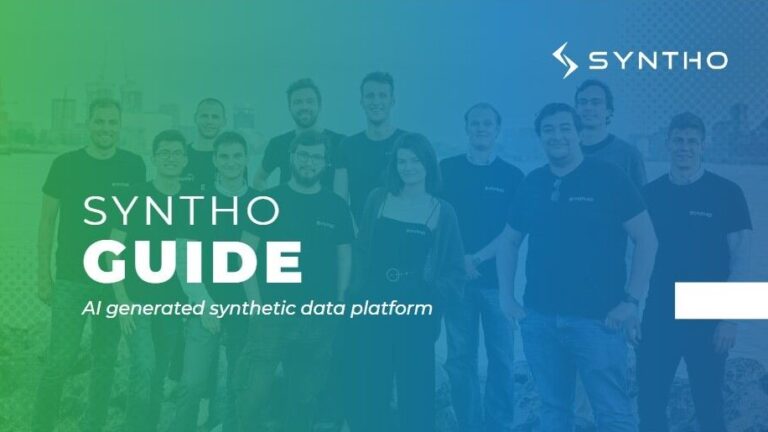 Save your synthetic data guide now!