Synthetic data client cases
Why use real (sensitive) data when you can use synthetic data? Our clients realize data driven innovation via various synthetic data use cases. Explore here the most valuable ones for you!
Example synthetic data client cases
Explore synthetic data use cases with us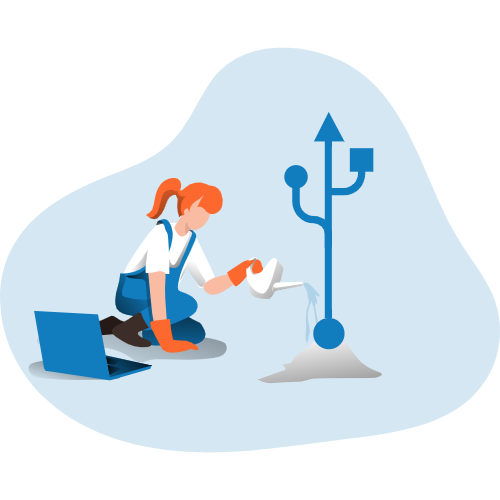 Realize data commerce with synthetic data to responsibly monetize your data assets (by 2022, 35% of companies will be data buyers or sellers)
Data optimization, augmentation and simulation
Synthetic data allows for intelligent data balancing, data bias minimization or to balance data that is under- or overrepresented.
Boost the realization of data-driven innovation now!